Opening hours:
from Thursday to Sunday, opening at 7.00 p.m.
from Sunday to Wednesday, it is possible to lease the premises


Reservations +48 91 433 62 30
Tango Club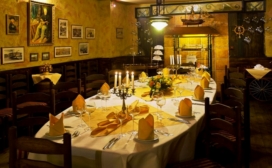 TANGO Club Restaurant is guarantee of good fun in Szczecin.

In the hotel's 13th century cellars with beautiful cross vaults there is TANGO Club Restaurant with live music and a disco. The club is our guests' favourite meeting and partying place. It holds orientation parties for companies, banquets, and receptions.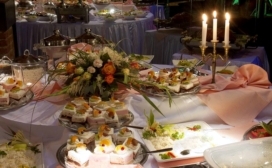 The international venue in the center of Szczecin.
This is an undeniably attractive place for group of tourists and for meetings, both private and corporate. Our air-conditioned rooms may accommodate up to 220 guests.
Information
Information about Tango Club


Name:
TANGO Club Restaurant
Adress:
Szczecin, Plac Stefana Batorego 2
Telefon, Fax:
+48 91 433 62 30, 91 433 73 68
E-mail:
tango@tango.szczecin.pl
Www:
www.tango.szczecin.pl
GOpening hours:
from Thursday to Sunday, opening at 7.00 p.m.
from Sunday to Wednesday, it is possible to lease the premises
Maximum number of guests:
180